What to Do When a Loved One Dies
Jan. 17, 2023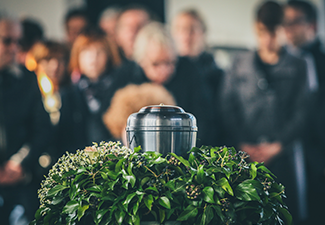 Losing a loved one can be heartbreaking and overwhelming. No matter how prepared you may feel, saying your final goodbyes may be quite difficult. As you continue to grieve the loss, there are some vital tasks that you need to handle as soon as possible. An experienced Minnesota estate planning attorney can educate you about the next steps to take following the death of a family member.
At The Law Office of Robert J. Everhart, PLC, I'm prepared to offer you the dedicated support and comfort you need during such a difficult time. I'm also available to discuss your unique situation and educate you on the various tasks, activities, and legal considerations you need to sort out after the loss. From my office in Blaine, Minnesota, I proudly serve clients throughout Ramsey County, Hennepin County, and Sherburne County.
What Is The First Thing I Should Do When A Loved One Dies?
In Minnesota, all deaths must be recorded and legally certified. When a family member dies, you must first obtain a legal pronouncement of death from a licensed medical certifier — such as a doctor, medical examiner, or coroner. The legal pronouncement of death can be used to get a death certificate. You will need a death certificate to:
Gain access to the decedent's financial records and bank accounts

Access pension benefits

Claim life insurance

Commence the probate process

Arrange for burial or funeral

Settle the decedent's estate and final affairs
You can also make several copies of the legal pronouncement of death and death certificate for safekeeping, as well as for bank accounts, financial institutions, and retirement plans.
Who Do I Need to Notify?
It's important that you reach out to the decedent's immediate family members, dependents, friends, and close relatives to inform them about their loved one's death. Also, notify their coworkers, professional relationships, employers, financial institutions, brokers, banks, social security offices, service providers, insurers, and other concerned parties or entities.
What Funeral Arrangements Should Be Made?
You'll need to consult the decedent's estate planning documents for instructions regarding their final wishes. This information is usually available in the "disposition of final remains" document. Using this document, the deceased person may have left instructions about how to treat their body upon death. You have a legal responsibility to honor their exact wishes.
Conversely, if the person died unexpectedly without leaving instructions regarding funeral and burial arrangements, you will need to decide the best way to handle their final remains. The different options for the disposition of final remains include cremation, organ donation, above-ground or in-ground burial, or whole-body donation. Most importantly, try as much as possible to give your deceased loved one a befitting funeral arrangement and burial ceremony.
What About Children & Pets?
If your loved one has surviving minor children, close relatives, dependents, or pets, make suitable provisions for their care and welfare. Offer them adequate support, comfort, and love while they mourn. For the time being, you can take them in or provide them with a place to live temporarily. Also, be sure to locate the decedent's will or trust to see if there are provisions for guardianship, conservatorship, or caretaker.
How Is the Will or Trust Handled?
Locate the decedent's last will and testament, trust, and other estate planning documents. Identify the personal representative, executor, or trustee. The personal representative or trustee will settle the estate and final affairs of the deceased person. Most importantly, ensure that fiduciaries follow the instructions in the estate plan when administering the estate or executing their tasks.
Do I Need an Attorney?
When a loved one dies, getting experienced guidance is important to plan the burial arrangements, settle their final affairs, and navigate other crucial decisions. Therefore, you need to work with a seasoned estate planning attorney for reliable advocacy and to help you with post-death activities, funeral arrangements, as well as other estate settlement-related tasks.
Don't Face Challenges Alone
The death of a loved one can one of the most difficult experiences of a person's life. Carrying out the next steps and planning for the funeral while you grieve can be very stressful and overwhelming. You don't have to do these things alone. At The Law Office of Robert J. Everhart, PLC, I can provide you with the compassionate support and detailed guidance you need to get through the grief of a loved one's death.
As your attorney, I can evaluate your unique situation and fully explain the important post-death tasks you need to perform. In addition, I can help you notify the decedent's family members, plan their funeral arrangements, administer their estate, and guide you through probate. I'm prepared to draft a well-detailed checklist of all the tasks you need to carry out and ensure you perform them effectively.
Contact The Law Office of Robert J. Everhart, PLC to schedule a free consultation with an estate planning attorney. I can offer you the reliable advocacy and personalized legal counsel you need to manage all post-death activities and estate administration tasks. My firm proudly serves clients across Blaine, Ramsey County, Hennepin County, and Sherburne County, Minnesota.