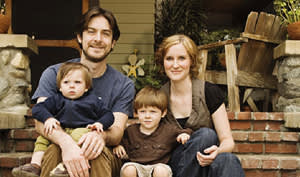 After you are gone, your loved ones will miss you deeply. They will long for your words of counsel and concern. Hearing your voice again would be a tremendous gift.
Through my unique legacy process, you can give your loved ones the most precious gift: a lasting expression of your love. What could be more valuable?
At my firm, I believe estate planning is not just about transferring your financial assets and personal belongings. It's also about capturing and transferring your valuable intangible gifts:
What's Important to You – Your Values, Insights, Stories, and Experience
A colleague told me about when she was first in practice, she would tell my clients to record a message for their loved ones and put it in a safe place or simply write notes to their children letting them know how they felt about them. But so few people ever actually did it. We just get so caught up with the day to day of our lives that focusing in on leaving a legacy seems to take a back seat. I decided that she was providing a very valuable additional service beyond traditional estate planning. So I realized I'd have to build this into my planning process and not make it just another thing my client will get done someday. That's why I make it part of my planning process to help you capture and pass on more than just your money.