Robert Everhart Understands Estate Planning in Blaine, Minnesota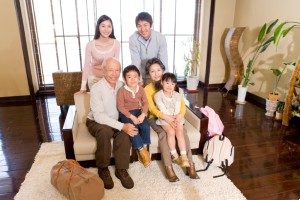 Just because you've already started your family doesn't mean you don't need estate planning services!
Over time, your assets will change, your family will change, the law will change and your life will change. Your plan must accommodate all of these changes in order to make sure your plan works when your family needs it the most.
Planning for Your Family with Robert Everhart Law
Family-related legal issues are first and foremost about the lives, relationships, and futures of the individuals involved. Issues in Blaine like divorce, separation, and custody issues create significant disruption that results in permanent changes; there are many questions you might have at the outset, such as:
What is an estate plan?

How will we split up our property and/or our debt?

Will I be able to support myself?

How do I protect my relationship with my children?

Where will I live?

Where will my children live?

How do I prevent my spouse or domestic partner from moving our assets?

Which approach is better for us, Traditional Divorce or Collaborative Divorce?
Robert Everhart is an experienced Blaine family planning professional who can answer your questions, clearly informing and guiding you through the process. He is committed to helping you formulate goals, set realistic expectations, provide you with options, formulate a case strategy, negotiate from a position of strength, and ultimately be prepared to litigate if reasonable agreements cannot be reached.
Robert Everhart understands the stress and emotional strain clients go through during divorce and family law proceedings. Robert Everhart Law is dedicated to supporting you through the challenges of the Blaine family planning process with compassionate, thorough, and if necessary, aggressive representation—helping you face the challenges of the moment with an eye toward the future.