Things to Consider Before You Start Your Estate Plan
March 14, 2023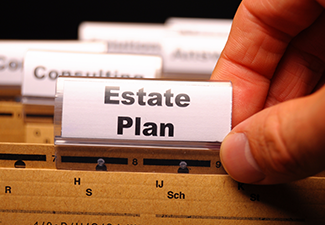 Having a detailed estate plan allows you to set forth specific instructions concerning how your estate and final affairs should be administered when you're no more. Regardless of the size of your estate, you can make sufficient provisions for your family members, protect your assets, business, and investments, and prepare for your future by creating an estate plan. However, there are some important things you need to take into consideration before you start drafting your estate plan.
At The Law Office of Robert J. Everhart, PLC, I have the diligence and knowledge to advise and guide individuals and families in estate planning-related matters. As a trusted Minnesota estate planning attorney, I can enlighten you about the importance of having an estate plan and what you need to consider before creating one. My firm proudly serves clients across Blaine, Sherburne County, Ramsey County, and Hennepin County, Minnesota.
Understanding Estate Planning
Estate planning is the process of establishing a strategic and detailed plan in advance and providing certain instructions about how your assets, property, and finances should be handled, disposed of, or distributed to inheritors when you're gone.
Depending on your specific situation, you can create different estate planning documents, such as a living trust, will, advance healthcare directive, power of attorney, and so forth. By drafting a comprehensive estate plan, you can preserve your assets, protect your family, and prevent potential disputes during probate and estate administration.
What Should I Consider Before I Draft an Estate Plan?
If you are starting to think about establishing your estate plan, here are some things to do before meeting with an attorney:
Define Your Goals: Define the major purpose or reasons for creating your estate plan. Also, state what you intend to accomplish once you have drafted your plan.
List Assets and Property: Make a comprehensive inventory of all your assets, properties, personal belongings, investments, interests, and businesses you want to add to your estate plan.
Identify Beneficiaries: Identify the family members that would be named as beneficiaries of your estate. When you die, your property and assets will be transferred to the named beneficiaries (inheritors).
Identify Your Debts: Make a list of all your debts and liabilities. Also, if you haven't done so already, it's smart to craft a solid plan to repay and settle these debts with your creditors.
Consider Healthcare Decisions: Consider your preference and wishes regarding medical treatments and other healthcare procedures (advance directives). Also, you should think about a reliable person who can make medical-related decisions on your behalf when you can't make such decisions by yourself.
Decide Asset Distribution: Think about how you want your assets and property to be distributed to your beneficiaries and heirs after your demise. Determine who should inherit certain assets and personal belongings.
Consider Making Donations: Determine whether you want to give out certain assets as gifts or donations to non-profits, churches, schools, and other charitable organizations.
Consider Legal and Financial Matters: Consider the need to draft a power of attorney document – or name an attorney-in-fact or agent. A power of attorney document allows you to authorize a trustworthy person to make financial, property, tax, and legal-related decisions on your behalf when you're unable or unavailable to do so.
Plan for Minors and Pets: Determine whether to leave assets, property, and money, or make special provisions for some loved ones, close relatives, and dependents. These include incapacitated adults, minor children, pets, and other loved ones with special needs.
Consider Business Succession Planning: If you own a business, you should consider the need to create a business succession plan to enable the smooth transition of your company and its assets. The succession plan allows you to identify and groom new leaders who will seamlessly step into your role after your retirement, demise, or sudden incapacitation.
Consider Disposition of Remains: Finally, consider how you want your remains to be disposed of or handled following your death. In addition, you should think about leaving specific instructions about your preferred funeral and burial arrangements.
If you or someone close to you is thinking about creating an estate plan, you should reach out to an experienced estate planning lawyer immediately. Your legal counsel can educate you about the Minnesota estate planning process and help you navigate crucial decisions depending on your specific needs and preferences.
Start Building Your Plan Today
The significance of planning for life's uncertainties and securing your legacy can never be overemphasized. However, when thinking about establishing your estate plan, getting detailed guidance and advocacy from a reliable estate planning lawyer is paramount to help you make informed decisions. As the lead attorney at The Law Office of Robert J. Everhart, PL, I've devoted my career to offering outstanding legal services and guiding clients through the complex procedures involved in estate planning.
As your legal counsel, I can work to understand your unique situation and enlighten you about the various estate planning options that are available to you. Also, I will educate you about what to consider before starting, the vital documents to include in your estate plan, and help draft your documents.
Contact me at The Law Office of Robert J. Everhart, PL, today to schedule a simple consultation with a seasoned estate planning attorney. My firm proudly serves clients across Blaine, Sherburne County, Ramsey County, and Hennepin County, Minnesota.